1. Enable Yoxel Sync integration in your Teamwork portal.

2. Open the Yoxel Sync page (from 'My Profile' -> 'Integrations' tab) and follow our 3-step setup wizard to set up the sync for yourself.

3. On your Yoxel Sync page you should see your services, your sync rules, and the 'Sync now' button.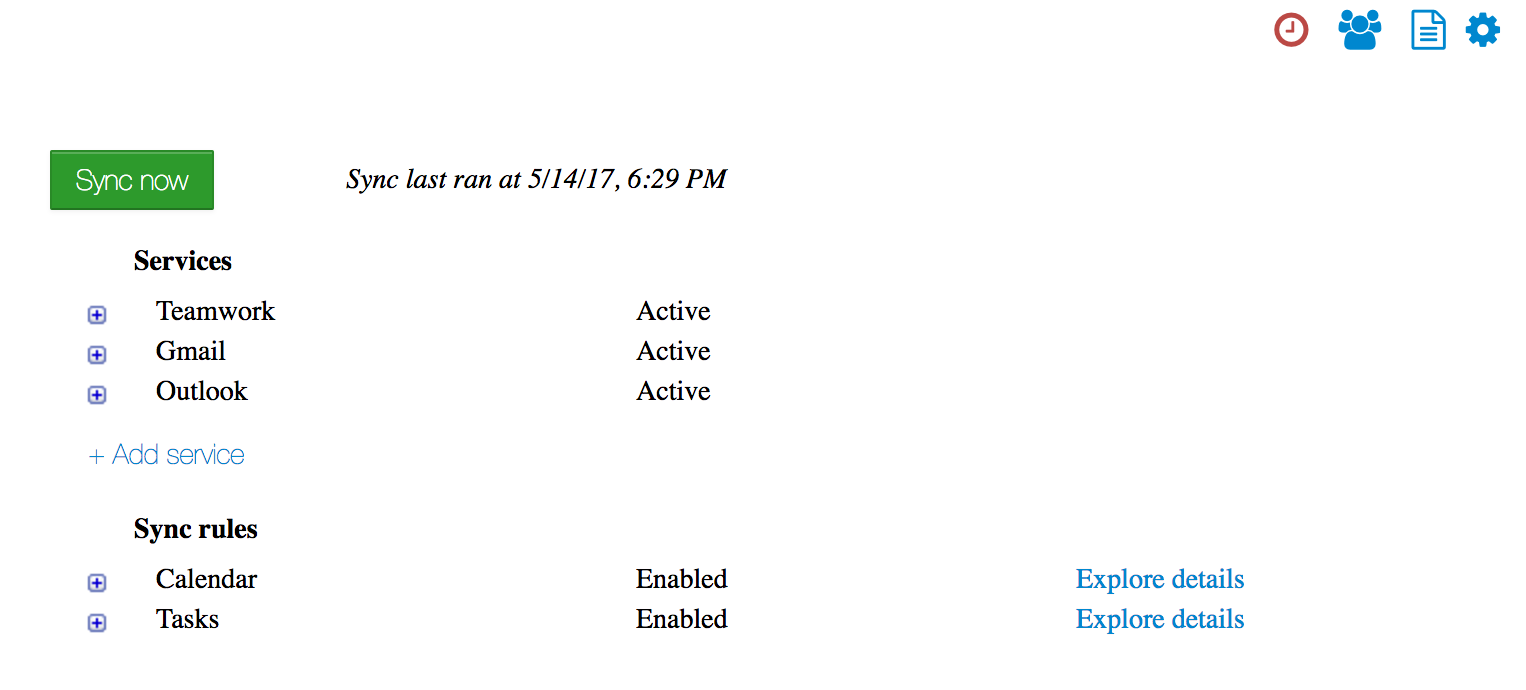 4. Managing existing Yoxel users.

5. Streamline the sync deployment to teams by setting up templates.